GOOGLE MY BUSINESS PROFILE
Be included in Google search results!
 Google My Business Profile: What is it, and how can it benefit your business?
 Make sure your business is well-represented online! Discover the power of optimizing your Google My Business Profile. By taking this step, you're giving yourself a greater chance to appear in local searches – think 'where to buy' and 'near me.' Not just that, but users who are physically near can find what they're looking for when searching with general terms such as "restaurant." Make it easier for those customers to connect with you by creating an optimized profile now and seeing how far it takes your holiday season sales.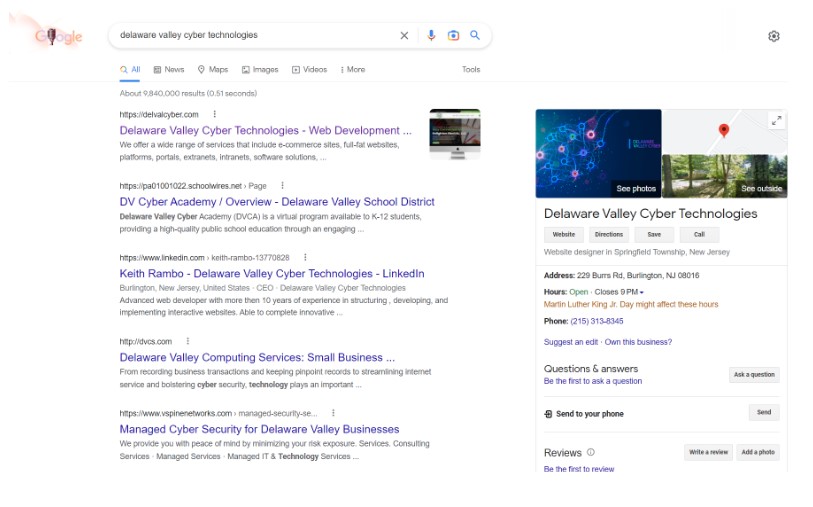 Create the perfect Google Business Profile without opening your wallet! Get everything you need to show off your business and make an impact – free of charge.
 With over 200% growth in "discovery searches" like " where to buy" or " near me, " businesses with well-optimized Google Business Profiles are a great way to ensure your business appears as one of the results! If users search for something general like a restaurant, and they're near you – voila! Your optimized profile could be just what they need.
You are setting up your Google Business profile to Grow Your Small Business.
Log in to the business profile manager using the email you created with google ([email protected] [email protected])
 https://business.google.com/
 Fill Out Your Business Name and Category
Answer all questions about your business, 
Type of Business Example:
Web Designer Web Developer Mobile Application  
 Service areas Example: Burlington County NJ, Philadelphia PA
 Phone Number: 215-313-8345
 Address: Put your physical address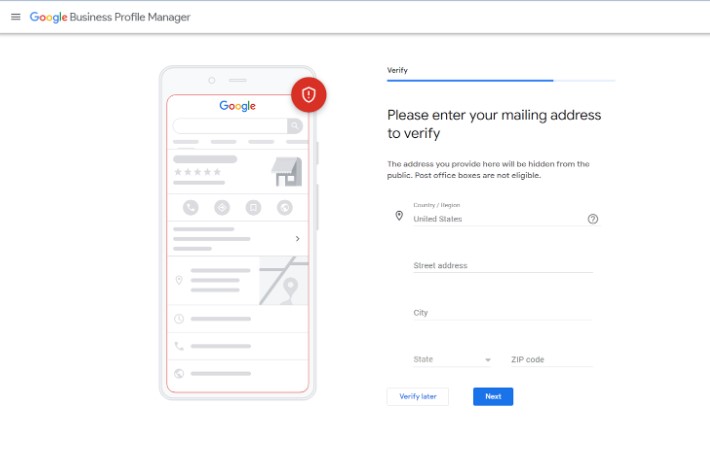 Businesses can get ready to welcome customers by adding their location, service area, and contact information and opting in for updates and recommendations.
 Verifying the listing is possible via postcard or phone.
 For multiple locations, be sure to add them all!
 Add operating hours into the system selecting weekdays/weekends and opening/closing times that fit best with your schedule.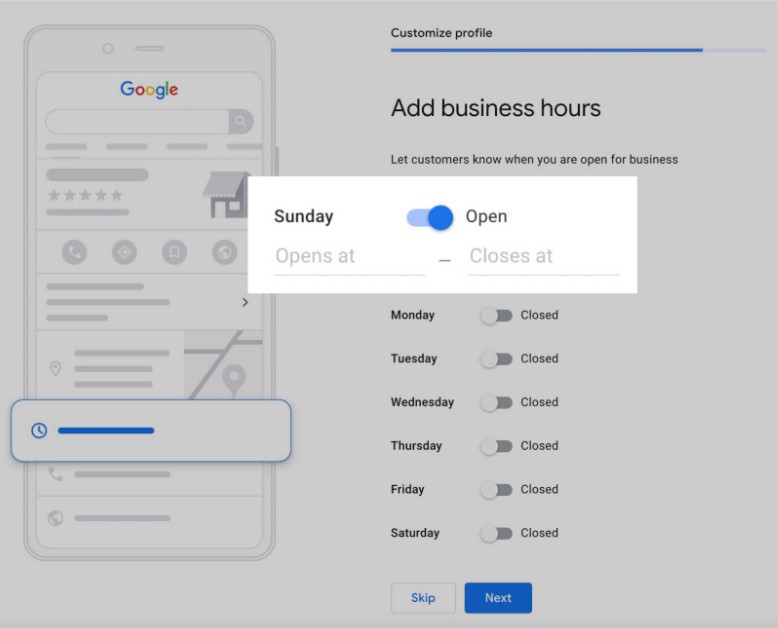 Businesses can use Google's 750-character limit to describe their business using a program like Spyfu.
 Add Images to your business profile to engage customers further.
 Utilizing Spyfu is recommended for creating the first Google ad to help businesses reach potential customers and increase visibility online.
Here are some quick tips to optimize your Google My Business profile:
Verify your business: Verify your business with Google My Business to ensure that your information is accurate and up-to-date.
Complete your profile: Fill out all the information on your profile, including your business hours, contact information, and website.
Add photos and videos: Add high-quality photos and videos of your business to give customers a sense of what your business is like.
Respond to reviews: Respond to reviews, both positive and negative, to show that you value customer feedback.
Use keywords: Use keywords in your business name, categories, and descriptions to make it easier for customers to find your business when searching for relevant products or services.
Use Google Posts: Use Google Posts to share timely information, such as promotions or events, with customers.
Monitor and update your listing regularly: Keep an eye on your listing and make updates as needed to ensure that all the information is accurate and up-to-date.
Encourage customers to leave reviews: Encourage customers to leave reviews on your Google My Business profile to improve your visibility and online reputation.
Delaware Valley Cyber - Get Your Google My Business Profile Today!